Several members layouts are available for use at exhibitions…
IRVINGDALE N
A simple exercise in N gauge to construct a pleasing layout in a small space. The location is fictional and motive power varies as the fancy takes me. Everything is commercially available and the controls are fairly simple. About a hundred hours were spent in building the model with roughly half of those spent on the wiring – route setting and signal interlocking are a bit of a luxury on a layout this size but I actually enjoyed installing it!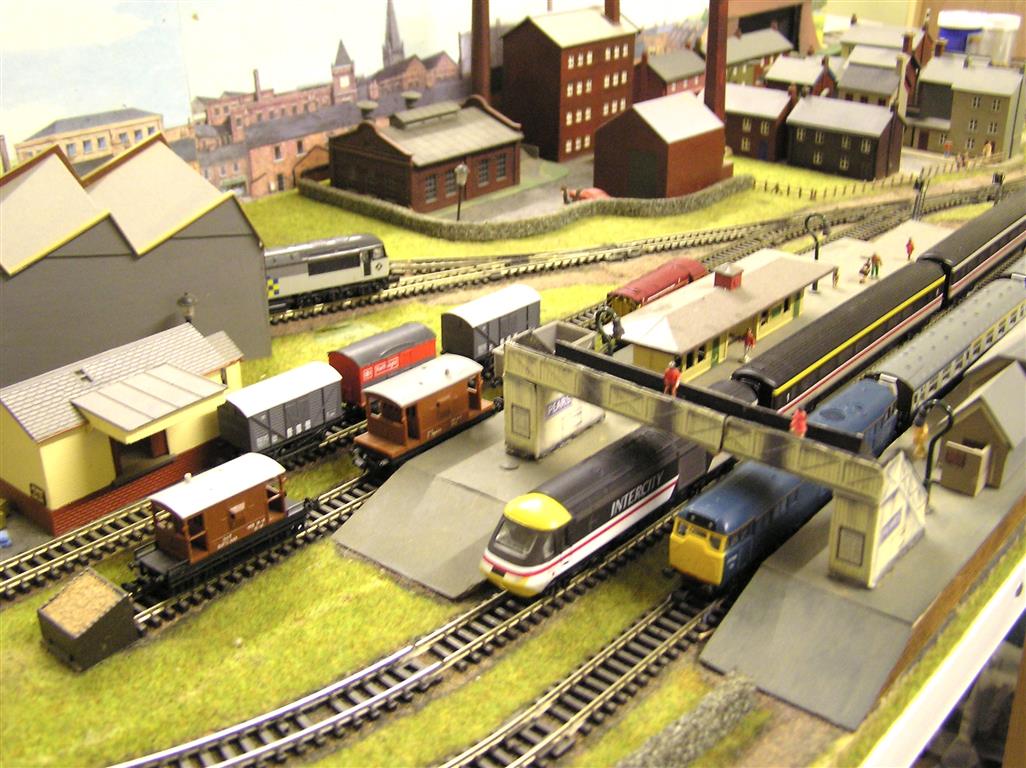 RAVENS GROVE OO
Ravens Grove is supposedly situated in the northwest on a busy rail route. Late 70's developments saw a major reorganization of the track layout and electrification of the resulting double track main line. The secondary line was retained to serve local commuters and industry and in later years became a candidate for preservation.In truth the layout is a work of pure fiction and was built because I wanted to see trains running all the time with the option to do a bit of shunting if I so desired.
Started in 2007 a fair amount of progress has been made but work is still in progress. A good many of the lineside buildings and working items were rescued from a previous layout (Castlehaven) but new items have appeared – principally a gas works, a power station and an aggregate plant and lesser pieces will follow as inspiration takes me.
Trains and operation are whatever appeals with anything from the BR era through to the present day – one of the advantages of running the secondary line under preservation is that we can have modern liveried main line stock running alongside preserved steam.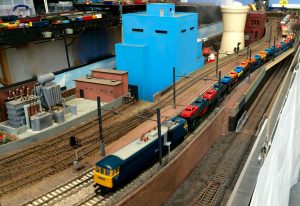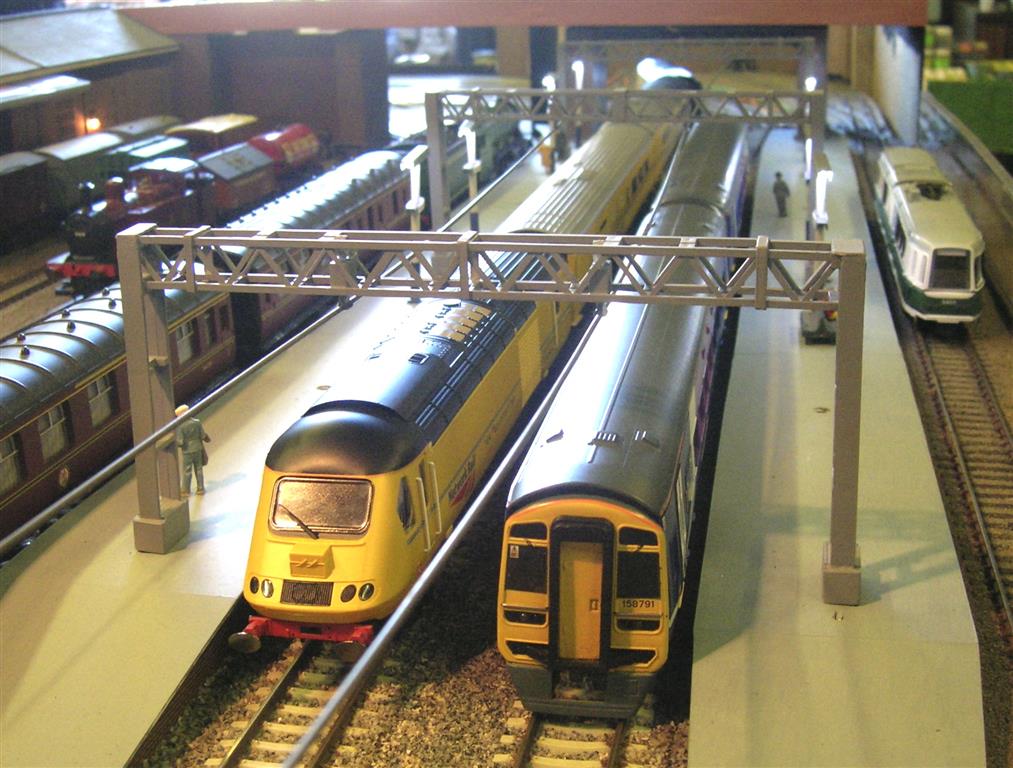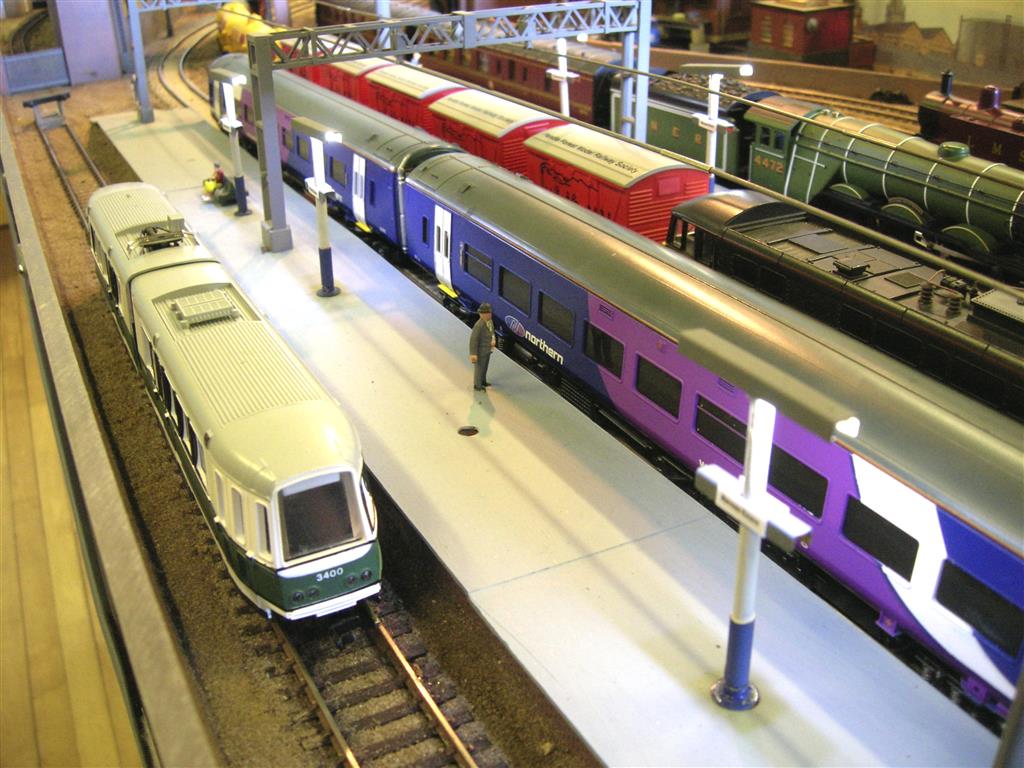 SUMMERTON N
An interesting layout in a small space was the motivation for this layout – in a modest space of 4ft by 2ft there is a small station with run round loop and a small goods yard plus a short branch line – not an exhaustive arrangement but certainly enough to keep the operator busy.
All the equipment is ready made, off the shelf and construction as far as up and running took a couple of weekends – scenic treatment followed at a leisurely pace!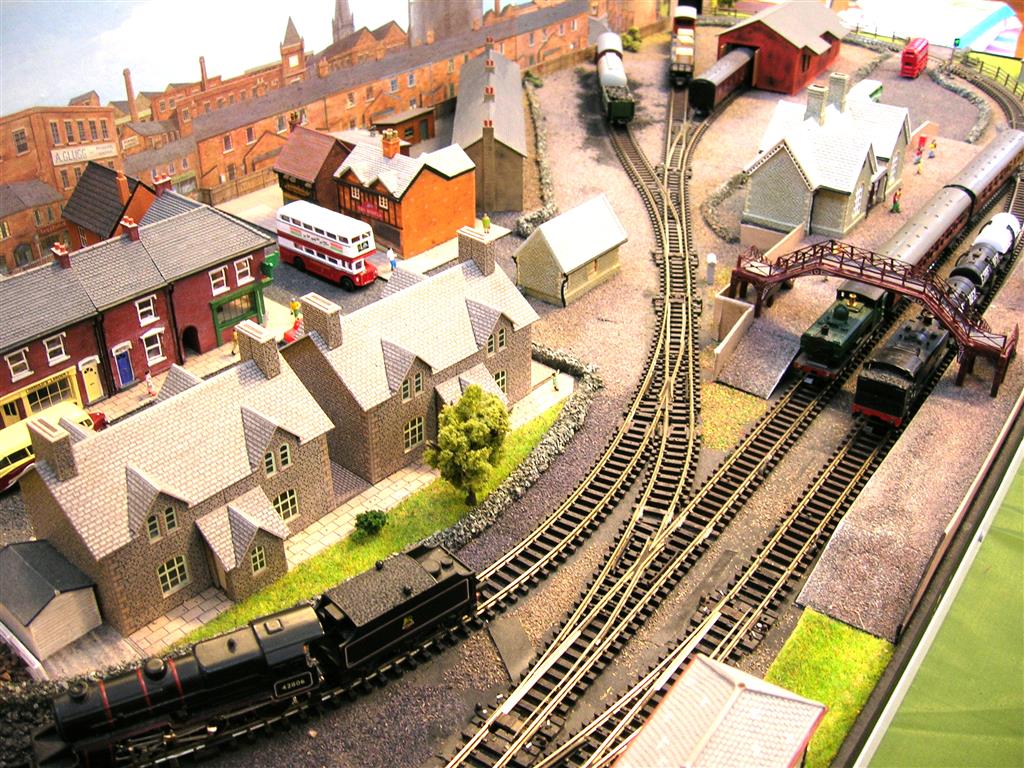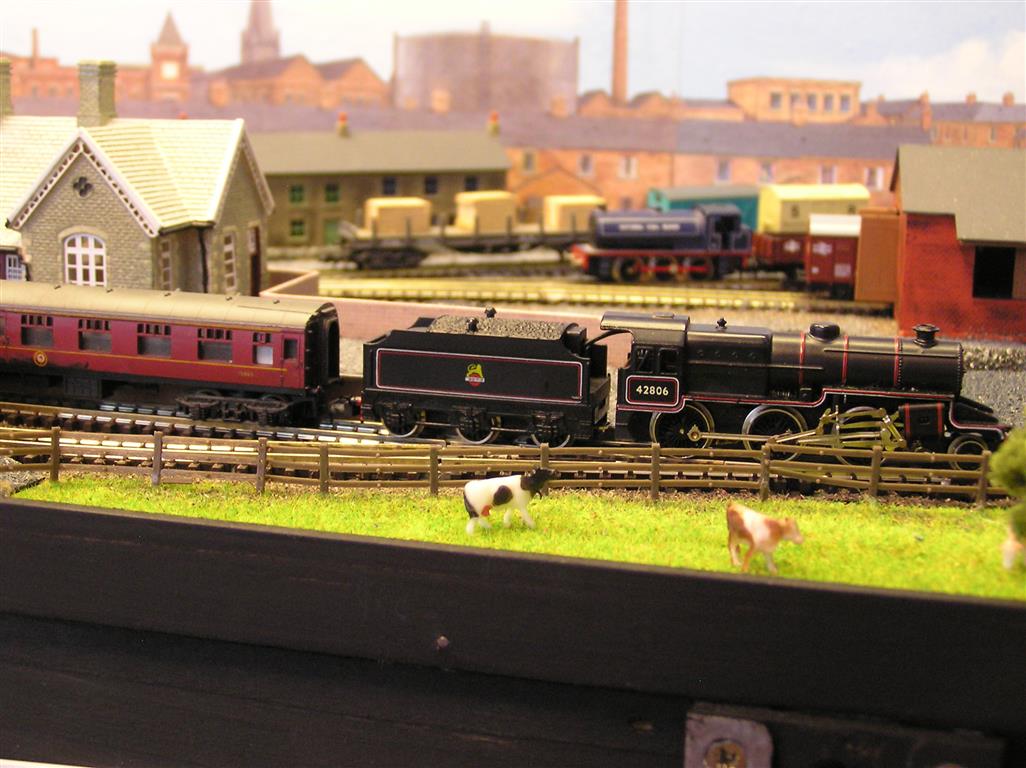 WHEATSTONE BRIDGE 009
Wheatstone Bridge was an exercise in building a simple layout on an easily portable board, for which 009 is ideally suited. Using basic scenery techniques and with ready to run stock the layout was built and running in a couple weeks of spare time.